The National Eisteddfod, Wrexham
2011
Matthew and Mike Davies were invited to run a furnace at The National Eisteddfod, Wrexham.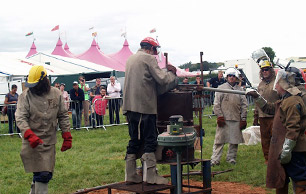 Guest Artist Invitation
November 8th-13th, 2010
Matthew has been invited as a guest artist to the Sculpture Department of the Herberger Institute for Design and the Arts, Arizona State University, Tempe, Phoenix.
The 6th International Conference on Contemporary Cast Iron Art
2010
These conferences are held every four years, bringing together artist-ironcasters from around the world. This year's will take place from 7th to 11th July at The Kidwelly Industrial Museum - a former tinplate works - near Kidwelly, Carmarthenshire. (Matthew is part of the organising committee for the conference.)

www.internationalfe10.com
Artwork for Blaenavon
2009
The result of a public commission from Torvaen C.B.C. under the Heads of the Valleys Regeneration Scheme, letter-cutter Teucer Wilson, and Matthew, designed a work in corten steel and glass, incorporating the town motto.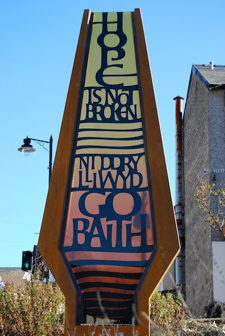 WalesSmithsonianCymru
2009
Every year, the Smithsonian Institute in Washington DC organizes an important event on the National Mall - the Smithsonian Folklife Festival - which celebrates the small-scale, local, traditional and oral culture of a particular country. Wales was the country featured in 2009. Matthew was one of the Welsh contingent - some 150 people from all walks of life - who spent a fortnight in Washington in June and July, representing and promoting Wales at the Festival.

www.festival.si.edu
Llantarnam Grange Arts Centre
September 6th to November 1st, 2008
Matthew is showing work in cast iron and other metals, in a solo show at Llantarnam Grange, Cwmbran.

www.lgac.org.uk
The two-furnace, one-person workshop:
Matthew's new, small cupola - built with financial assistance from the Arts Council of Wales - is now running successfully. It can be operated easily by two people, and by one person if need be.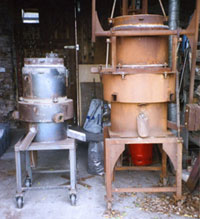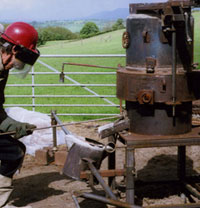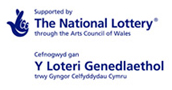 Showing work with the Sculpture Cymru "Hiraeth" Exhibition, at The Gallery, Barry.
8th December 2007 to 19th January 2008